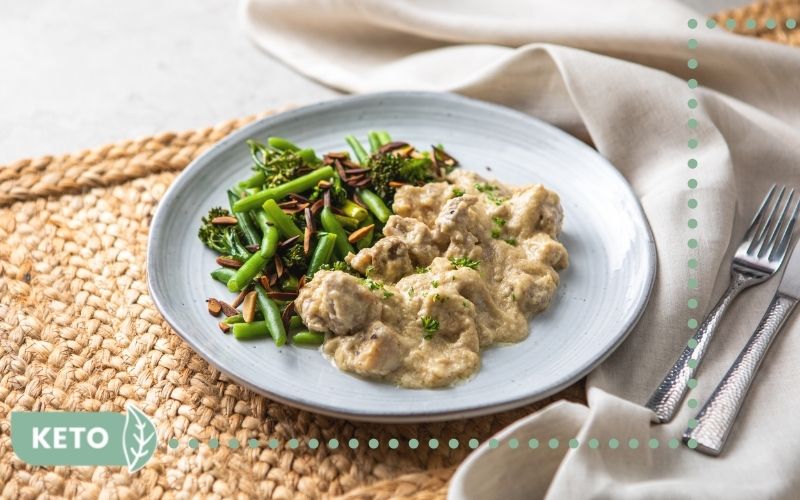 Nourish'd Keto Friendly Meals are great!
No Fillers Or Preservatives
Our menu is 100% preservative and gluten free. Meaning no hidden nasties that may leave you feeling weak, sick or tired.
100% Grass Fed + Free Range Meat
We use only the best, grass fed and free range meats. We believe in ethical and sustainable farming methods and that means no industrial meat.
60+ Rotating Menu
We have over 60 meals on the menu with 20 offered each week. A huge number of these are keto friendly - meaning you'll not tire of choice!
Keto Friendly Customer Favourites!
See our most popular keto meals below. The protein, carbohydrate and fat macronutrients listed are based on a large meal size.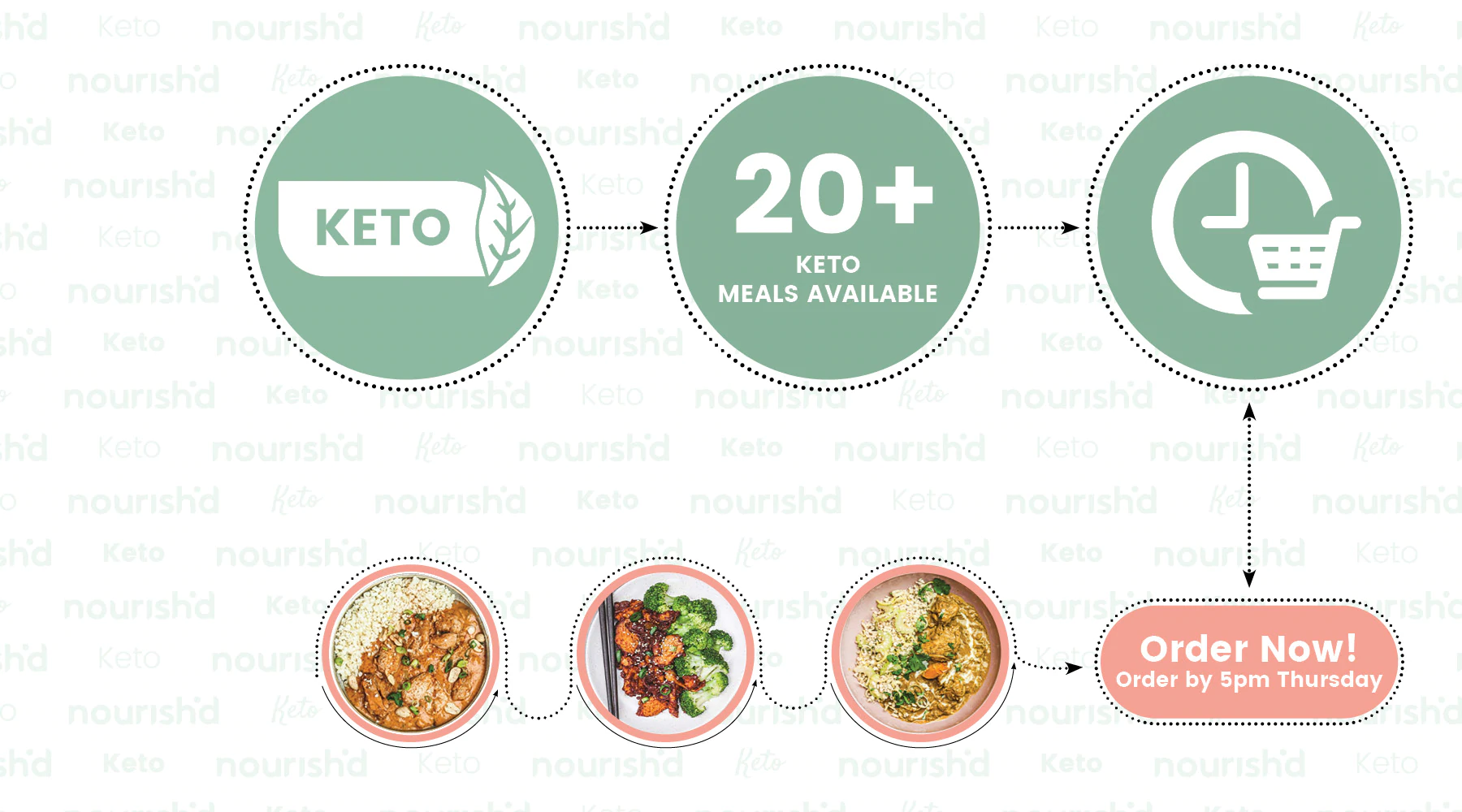 Order Keto meals with Nourish'd - Easy, delicious and great for you!
Our keto and low carb meals are also 100% Preservative Free + 100% Gluten Free! We also make our meals using grass fed and free range meat.
ORDER KETO MEALS NOW!
Low Carb Meals delivered to your door!
The keto diet is a high fat low carbohydrate way of eating.
The Keto Diet involves reducing your carbohydrate level siugnificantly and replacing it with a higher fat component. Thus eating Low Carbohydrate and High Fat. This limitation of carbs puts your body into a state of ketosis.
In ketosis your body becomes a fat (rather than carbohydrate) burner. When you are in Ketosis your liver produces ketones from the fat your are consuming. Which allows stable and efficient fuel for the brain.
Studies have shown there are many benefits of a Ketogenic diet and that it is helpful for a wide range of different health conditions including; Heart disease, Alzheimer's, Epilepsy, PCOS and various other medical conditions.
The Keto diet has become popular in recent decades for its aid in mental clarity, weight loss and ease to maintain.
What are the benefits of being on a Ketogenic diet?
Some people have to go into a ketogenic state to help assist or control medical conditions.
Many others choose to go on a keto diet to control weight, brain fog, mood swings or just have long lasting stable energy without the peaks and troughs carbohydrate intake can cause.
How many carbs should I eat on a Keto diet?
Typically eating a keto diet means keeping your carbs under a 20g-50g total for the day.
Everyones level of tolerance for carbs are different, some people are able to consume 80g of Carbohydrates per day and still remain in ketosis.
Your level is up to you and there are plenty of resources available to begin the process of ketosis then working out what your macro levels need to sit to remain in ketosis!
How many carbs do Nourish'd meals have?
Our Keto Friendly meals sit under 15g per large meal, less for regular and slightly more for extra-large.
Per meal you can check nutrition panels on both our website and on the meals themselves for our the breakdowns of carbs, fibre and work out net total carbs.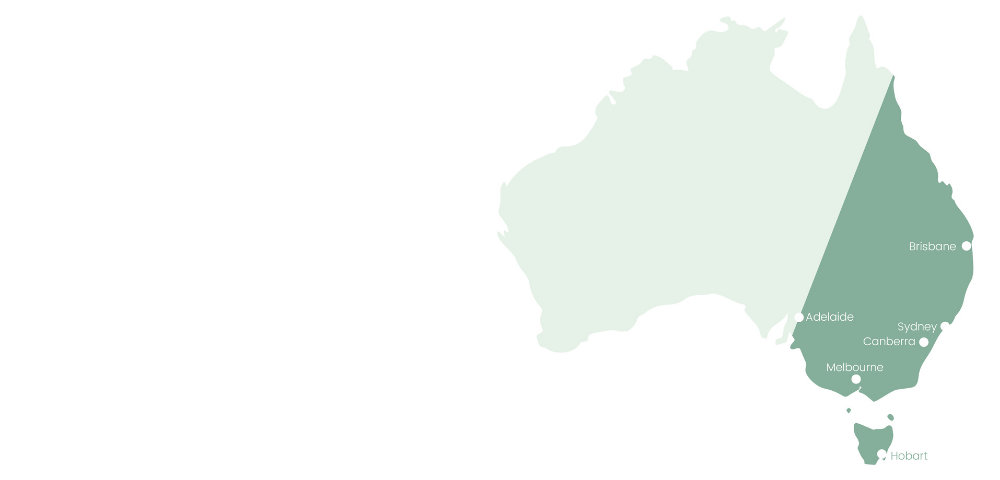 Check your delivery time and day!
Use the postcode checker below to confirm we deliver to your area, and which time and day you can select your delivery for.
Sign Up To Our Mailing List
Make healthy eating easy with Nourish'd ready-made meals, delivered fresh to your door! Pause or cancel anytime. Enter your details to receive info straight to your inbox