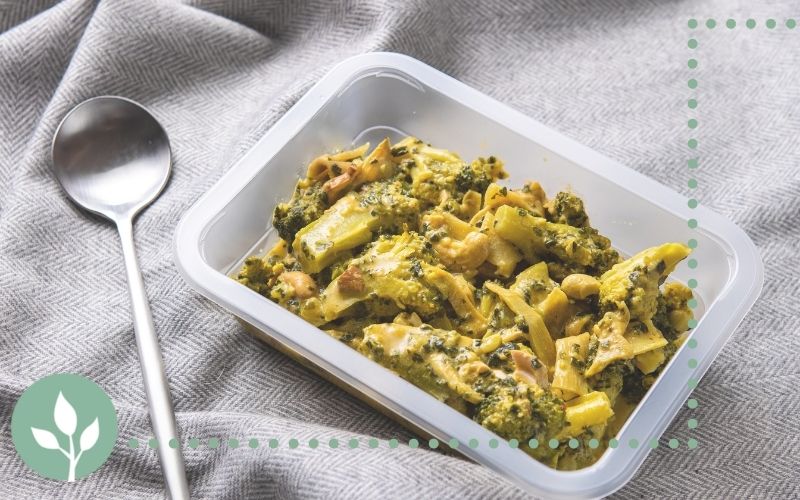 What makes Vegetarian meals with Nourish'd so great?
No Fillers Or Preservatives
Our menu is 100% preservative and gluten free. Meaning no hidden nasties that may leave you feeling weak, sick or tired.
Packed Full Of Nutrients
We use free range eggs and always source Australian produce first. Food travelling less distance means less transport or longevity required out of the food. Using fresh and local means we get more nutrients packed into our food! This is a huge priority for us.
60+ Rotating Menu
We have over 60 meals on the menu with 20 offered each week. There are 5 to 6 vegetarian options each week - meaning you'll not tire of choice!
Vegetarian Customer Favourites
See our most popular vegetarian meals below.
VIEW FULL MENU HERE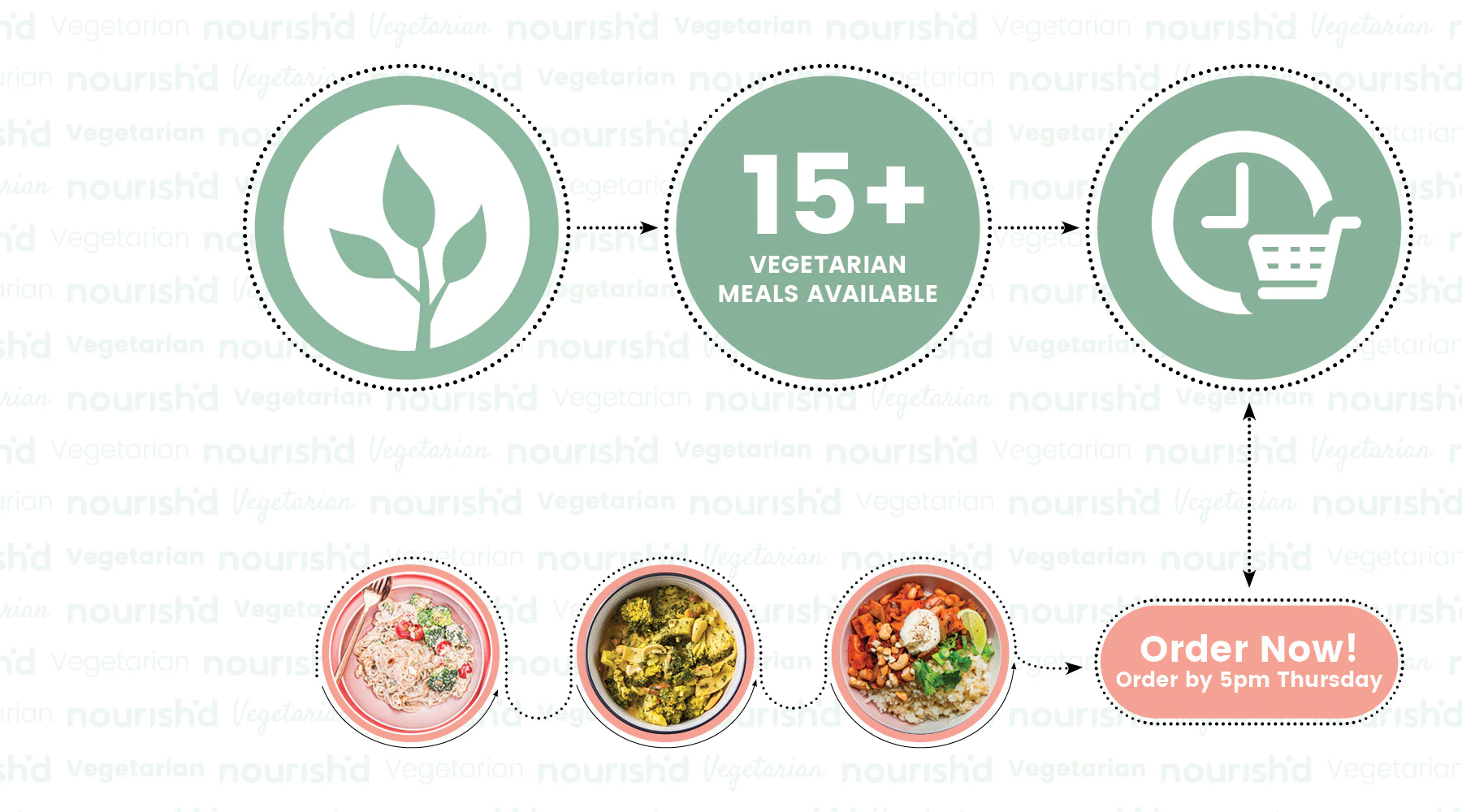 Order Vegetarian meals with Nourish'd - Easy, delicious and great for you!
Our vegetarian meals are also 100% Preservative Free + 100% Gluten Free! We focus on nutrition first and ensure our meals are balanced with flavour and nutrient profile!
ORDER KETO MEALS NOW!
Full of good stuff, delivered to your door!
What are the benefits of eating vegetarian?
Many people choose to eat a meat free diet, whether it be a health reason or a choice to limit impact on animals or the environment.
A vegetarian diet removes all meat based products including red meat and white meat.
Most vegetarians continue to eat eggs and dairy products.
Are Nourish'd meals vegan too?
Yes we have some Vegan options. A lot of our vegetarian meals can be made vegan by simply removing the sauce pot!
Filter on vegetarian in our menu section then check the meal ingredient list to ascertain animal product inclusion.
Please contact us if you would like further information or have any questions at all!
What makes vegetarian meals with Nourish'd different?
We don't do fillers or preservatives. So no harmful flavour fillings to your dishes that can cause tummy upset, digestion issues, mood issues, and many more complications.
At Nourish'd we take pride in balanced development of our vegetarian meals. We use quality ingredients and sauces made from scratch. Its a difference you can taste and feel!
Can I order some meals vegetarian?
Absolutely! We don't lock you into dietary choices. If you like to eat a few vegetarian meals a week but prefer to balance this with some meat choices - go ahead!
Our packages are not locked in to dietary options. Simply filter on your dietary choice and add to cart. You can mix and match your cart as you wish!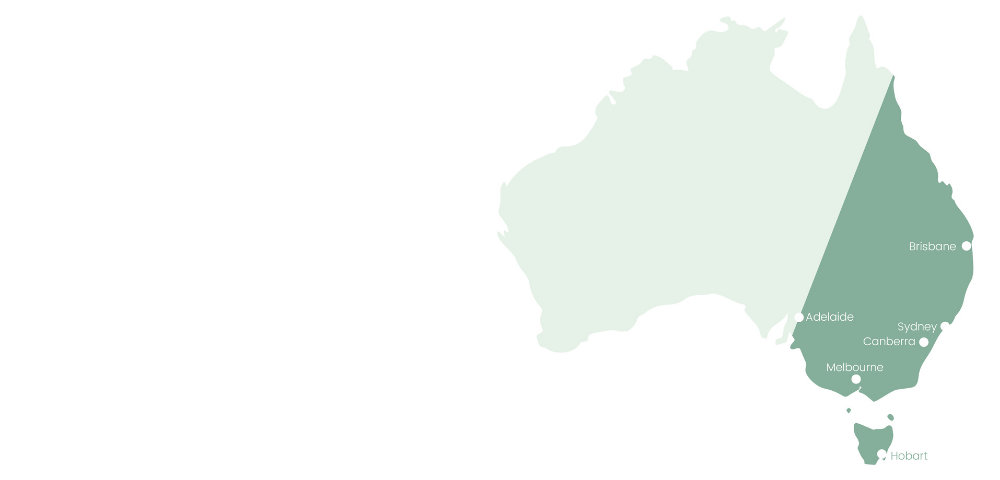 Check your delivery time and day!
Use the postcode checker below to confirm we deliver to your area, and which time and day you can select your delivery for.
Nourish'd News
Make healthy eating easy with Nourish'd ready-made meals, delivered fresh to your door! Pause or cancel anytime. Enter your details to receive info straight to your inbox