Covid Delivery Updates
While we're still living in a Covid world, we have been notified by our delivery partner that while they are absolutely doing the best they can, they will be impacted by delays over the next several weeks while they continue to experience staff shortages due to isolations.
We will of course work tirelessly to keep our customers informed of all delays, and ask that you continue to dig deep and treat both us and our delivery partners with kindness and respect.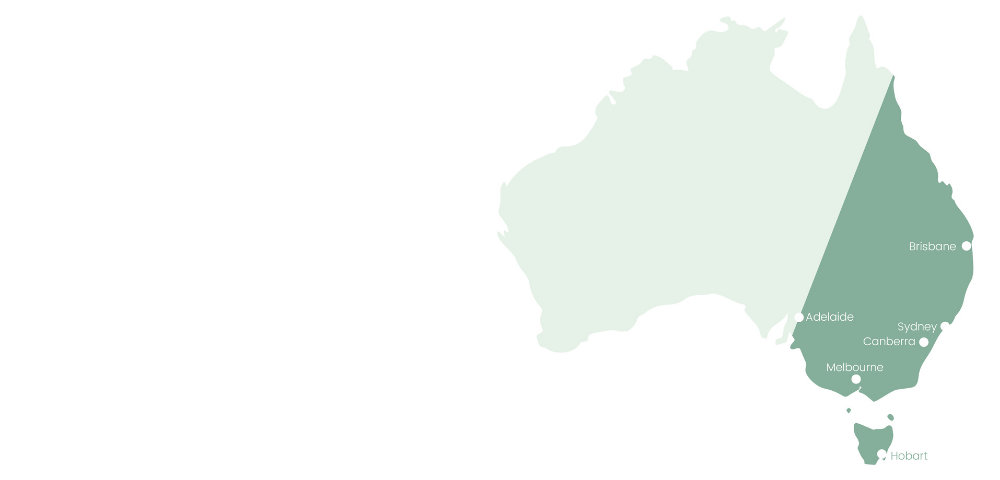 Check your delivery time and day!
Use the postcode checker below to confirm we deliver to your area, and which time and day you can select your delivery for.
Delivery with Nourish'd
Orders close Thursdays 5pm AEST*
for delivery the following week!
We deliver to most major cities and towns on Australia's East Coast, including Sydney, Melbourne, Brisbane, Gold Coast, Sunshine Coast, Canberra, Tasmania and more!
(*Thursdays 12pm AEST for subscription customers)
Delivery FAQ'S
How much does delivery cost?
Delivery costs vary depending on your location.
Please check your postcode on this page to find out the exact delivery days and prices once you reach checkout.
How do I change my delivery address?
If you need to change your delivery address please email our customer service team at info@nourishd.com.au before Thursday pm AEST.
Do you have a pick up option?
Unfortunately not as we are a kitchen to door service. We can deliver to either your home or business so plenty of options!
What if I have specific delivery instructions?
No problems! The more details the better. At checkout you will be asked to add in delivery instructions. We suggest that you make these as detailed as possible as it makes it easier for our courier drivers to make a safe delivery.
6.5K
Suburbs Suburbs delivered to Australia wide
1M+
Meals delivered to our customer-base spread all over Australia.
8 Years
Dedicated to delivering Australia's Healthiest Meals.
NDIS
A proud registered NDIS provider