Sustainability with Nourish'd
Nourish'd promises to use sustainable ways to get fresh food delivered to your door. We have strategies in place to reduce food waste, increase the use of recycled packaging and decrease our delivery emissions. Read how we are making our mark here.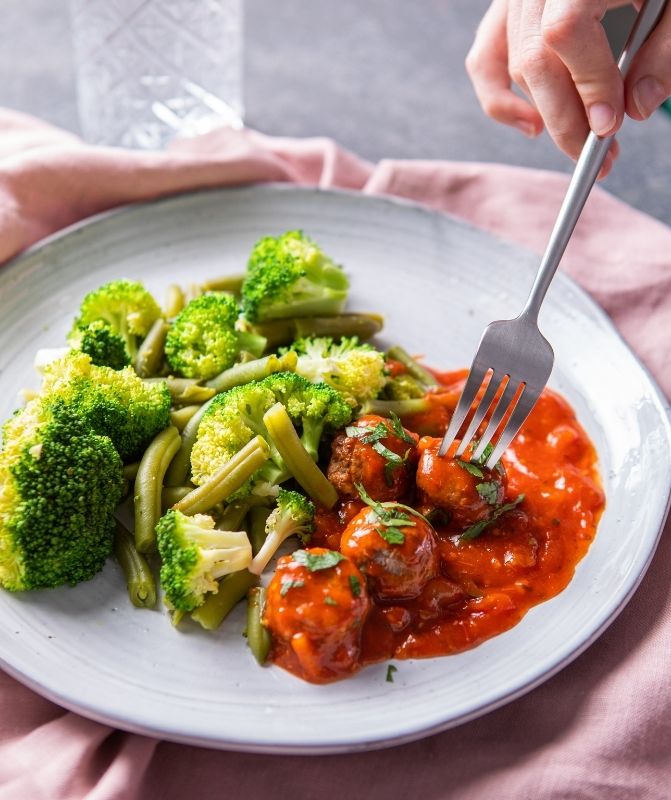 How does Nourish'd do sustainability?
Fully Recyclable Delivery Boxes
We moved from styrofoam to fully recyclable cardboard boxes.
100% Recyclable Meal Containers
Our meal containers are 100% recyclable when put in your at home recycling bin. Don't forget to wash the containers!
Responsible Insulin Liners
Insulation liners that are part of the Red Cycle Program– a recovery program for soft plastics to redirect them from landfill into the circular economy (click here to see your closest Red Cycle drop off).
No Air Shipment
Nourish'd has stopped air freighting products across the country. Our meals may take longer to get to you, but the net carbon emissions of road travel are significantly lower than air.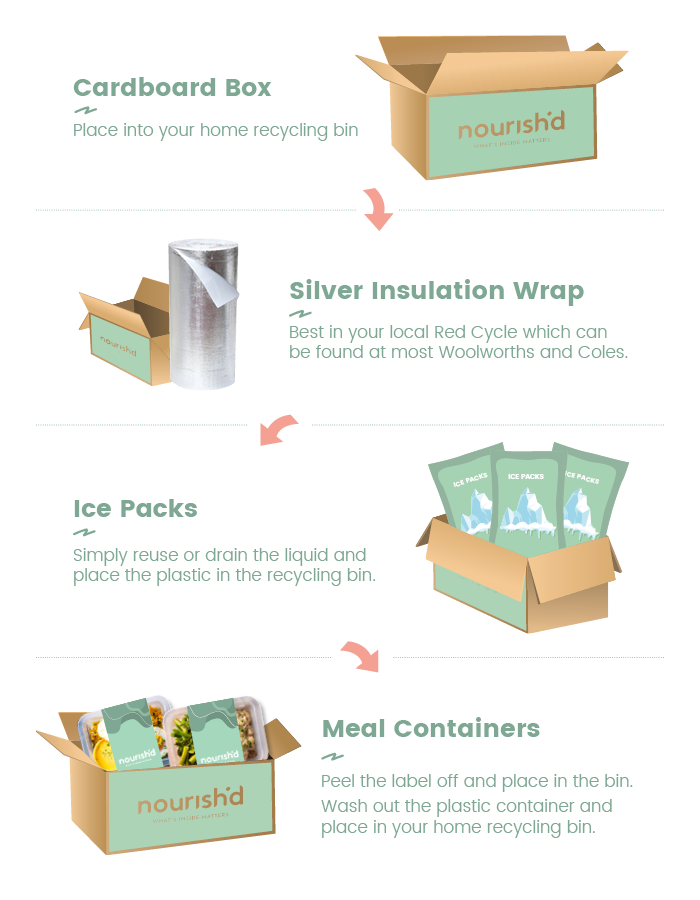 How to recycle your Nourish'd Box
See how you can help reduce your environmental impact by recycling your Nourish'd packaging the correct way. Small acts of sustainability can be done every day to reduce our carbon footprint.
Nourish'd Mailing List
Make healthy eating easy with Nourish'd ready-made meals, delivered fresh to your door! Pause or cancel anytime. Enter your details to receive info straight to your inbox