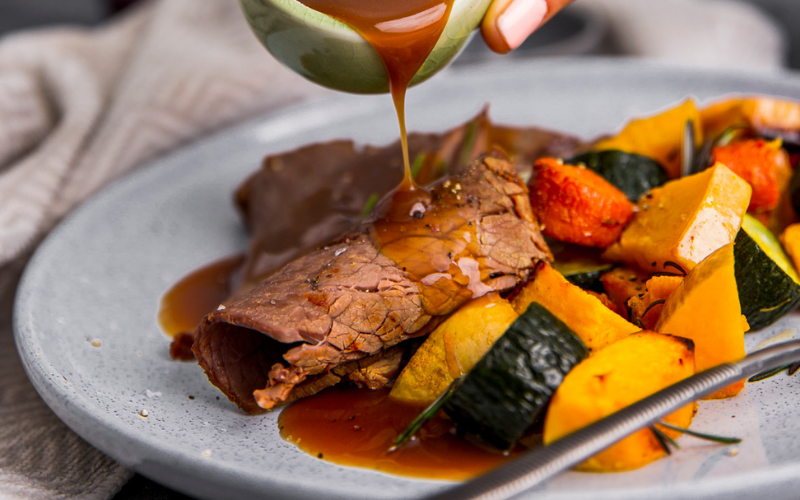 Nourish'd Terms Of Service
In these Sale Terms & Conditions (Sale Terms), "we" or "us" means Caveman Kitchen Pty Ltd, Trading as Nourish'd Meal Company ABN 42 167 830 793, its successors and assignees. "You" means the person, organisation or entity that purchases products or services from us.
The Sale Terms apply to all sales made by us to consumers through our website available at nourishd.com.au (Site). These Sale Terms form the agreement under which we will supply meals (Meals) to you.
Please read the Sale Terms carefully. Please contact us if you have any questions, before you purchase from us. Our contact details are at the end of these Sales Terms.
Your purchase from us indicates that you have had sufficient opportunity to access the Sale Terms and contact us, that you have read, accepted and will comply with the Sale Terms, and that you are eighteen(18) years or older. You must not order products or services from us if you are under eighteen (18) years of age. If you do not agree to the Sale Terms, do not purchase from us.
Our Privacy Policy sets out how we collect, use and protect your personal information. This is available on our Site.
General:
(a) Accuracy: While we endeavour to keep the information up to date and correct, we make no
representations, warranties or guarantee, express or implied, about the completeness, accuracy, reliability, suitability or availability of any information, images, products, services, or related graphics contained on the Site for any particular purpose. You hereby acknowledge that such information and materials may contain mistakes, inaccuracies or errors and we expressly exclude any liability for such to the fullest extent permissible by law
(b) Termination: We reserve the right to refuse supply of the products ordered by you, terminate your Account, terminate our contract with you, and remove or edit content on our Site at our sole discretion, without incurring any liability to you.
(c) Force Majeure: We will not be liable for any delay or failure to perform our obligations under the Sale Terms if such delay is due to any circumstance beyond our reasonable control. If we are delayed from performing our obligations due to such a circumstance for a period of at least 2 months, we may terminate our agreement with you by giving you 5 business days' notice in writing.
(d) Notice: Any notice in connection with the Sale Terms will be deemed to have been duly
given when made in writing and delivered or sent by email, facsimile or post to the party to
whom such notice is intended to be given or to such other address, email address or facsimile number as may from time to time be notified in writing to the other party.
(e) Waiver: Any failure by a party to insist upon strict performance by the other of any provision in the Sale Terms will not be taken to be a waiver of any existing or future rights in relation to the provision. No waiver by us of any of the Sale Terms shall be effective unless we expressly state it is a waiver and we communicate to you in writing.
(f) Assignment: You must not assign any rights and obligations under the Sale Terms whether
in whole or in part without our prior written consent.
(g) Severability: If any of the Sale Terms are determined by any competent authority to be invalid, unlawful or unenforceable to any extent, such term, condition or provision will to that extent be severed from the remaining terms, conditions and provisions which will continue to be valid to the fullest extent permitted by law.
(h) Jurisdiction and Applicable Law: Your use of this Site and any dispute arising out of your use of it is subject to the laws of Queensland and the Commonwealth of Australia. These Terms are governed by the laws of Queensland and the Commonwealth of Australia and subject to the exclusive jurisdiction of the courts operating in Queensland. The Site may be accessed throughout Australia and overseas. We make no representation that the Site complies with the laws (including intellectual property laws) of any country outside Australia. If you access the Site from outside Australia, you do so at your own risk and are responsible for complying with the laws in the place where you access the Site.
(i) Entire Agreement: These Terms and any document expressly referred to in them represent
the entire agreement between us and you and supersede any prior agreement, understanding or arrangement between you and us, whether oral or in writing.