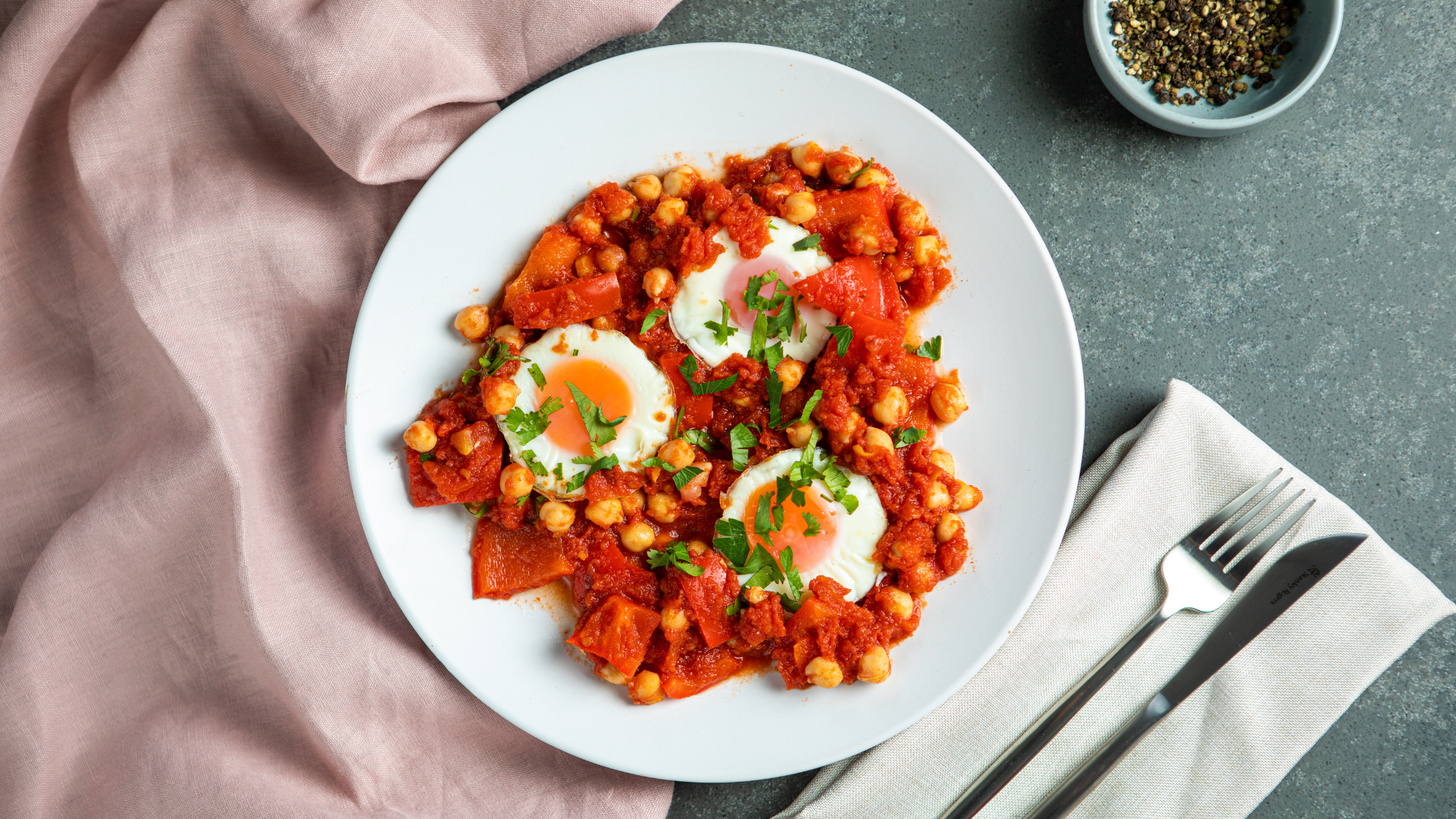 New Year. New Healthy, Easy Meals!
Happy 2022 to our Nourish'd Family! Our team always looks forward to the start of a new year as it means one thing…new Nourish'd meals. Towards the end of 2021 Dave, our talented recipe developer, put on his thinking cap and created three new healthy, easy meals that will nourish and delight current, returning and new customers. 
To keep with our promise of 100% Gluten Free and Preservative Free meals, these new additions are free of the BS (bad stuff) whilst keeping healthy, easy meal prep delicious. Our new Nourish'd meals include Moroccan Baked Eggs, Meatball Marinara and Nem Nuong Pork. Now, those are healthy meal options we can get around!
Moroccan Baked Eggs
Introducing a new breakfast option to the Nourish'd menu is well overdue. Moroccan Baked Eggs is already a favourite amongst the Australian cafe breakfast scene, but what if you could have this delicacy conveniently at your own home? On Week B of our menu this healthy, easy meal is ready for you to order! Free range eggs, chickpeas and capsicum in a spiced tomato sauce all baked to perfection is what you will enjoy with our new Moroccan Baked Eggs. 
Meatball Marinara 
It isn't known where the meatball originally came from, but we do know it is incredibly delicious. These succulent beef and pork meatballs are generously lathered with homemade marinara sauce. To keep the meal nourishing and increase the fibre content, we have also added a side of fresh broccoli and green beans. This healthy easy meal is perfect for a mid-week dinner and is especially great for families who like traditional flavours without the hassle. Order this meal from our Week B menu!
Nem Nuong Pork 
Asian flavours will delight you with this Vietnamese classic. You might be confused by the name, but Nem Nuong Pork simply means grilled sausage or, in our case, pork meatballs. This healthy easy meal will be a great addition for satay lovers who want to try something a little different for a weekly feed. Basmati rice, bok choy and fresh carrot accompany the delicious satay pork meatballs to fuel your body with the best nutrients possible. Week C is when the Nem Nuong Pork is available for purchase!
Finding healthy easy meals that are delicious whilst pushing the boundaries of standard Australian cuisine can be hard to find.
Luckily we have your back, especially this January.
Moroccan Baked Eggs, Meatball Marinara and Nem Nuong Pork have already launched and are ready for you to try. Our team also loves feedback! Please contact info@nourishd.com.au for any meal feedback you have on our new or existing meals as we are always looking to improve the Nourish'd experience. Order by 5pm Thursday AEST to receive your meals next week!