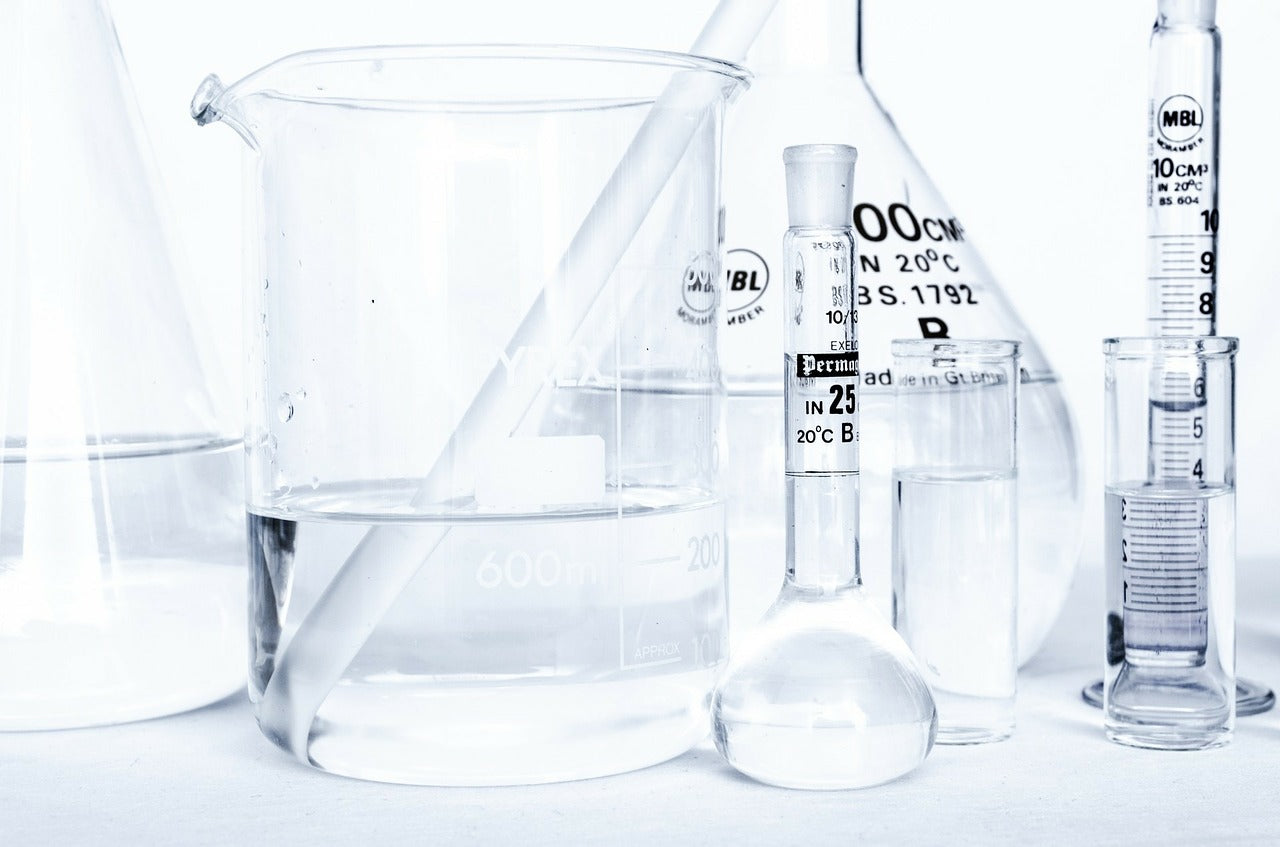 What's the go with Preservatives?
Preservatives are a hot topic right now.
There is everything from preservative free beer and wine to preservative free dog food making its way to the market.
So why the growing interest in this previously unquestioned area of our food intake?
Let's start by saying - we've all eaten preservatives so don't let this article stress you out. The point of this article is to share a little of what we know about food preservatives to make it easier to navigate your own journey. The more we know the more we can improve our collective knowledge and buying power to influence change in the food on offer to us.
A study published in the
International Journal of Scientific and Research Publications
have shown that preservative intake can be linked to changes in:
Mood and Behaviour
Anxiety
Depression
Eczema and skin issues
Hayfever
Respiratory Issues
Sickness after eating
Nausea
Headaches
Weight gain
So by now you must be thinking - surely this is regulated? Some of it is yes, but not everything. Even though we know preservatives may cause harmful effects in both children and adults, additives are still a large part of the Australian diet. It is common to be unaware of how many preservatives are present in our packaged foods; however, some countries are strides ahead in being conscious of these substances. European nations tackle the problem of preservatives particularly well - even banning common additives that we consume every day!
What are 5 common preservatives to look out for? Preservative 223 Preservative 223 or sodium metabisulphite (a bit of a mouthful we know) is often found in dried fruit, frozen vegetables, fruit juices and alcoholic beverages. Even though it's in the everyday foods we consume it has a multitude of harmful effects - think respiratory irritation, headaches and nausea. 223 could also reduce the vitamin content of food, especially Vitamin B which is linked to energy levels and brain function. Safe to say this additive is one to avoid, especially if you have a history of asthma. YUK!
Preservative 250 Now, most people would say bacon is a breakfast staple. A craving they can't resist! But did you know most processed bacon in Australia contains Preservative 250? Also known as Sodium Nitrate, this additive has been linked to increased cancer risk, especially in the digestive tract. Food companies add this to our food because it adds a salty flavour and changes the colour of meat (turns out yo' bacon isn't actually supposed to be bright pink!). However it may not be the best to consume in large quantities - in fact we think best to stay away from it completely! There are now thankfully plenty of companies choosing to leave it out!
Preservative 952 Cyclamate, or Preservative 952, is an artificial sweetener present in most soft drinks. You may think that sweeteners are a good alternative to sugar for weight loss; however, 952 may affect the body long-term. This additive can cause headaches, increase the severity of allergies, and even heighten the symptoms of children who have Attention Deficit Hyperactivity Disorder (ADHD). Safe to say cyclamate is one to avoid in your next grocery shop.
MSG or Preservative 621 If you have researched preservative effects before, you may be familiar with Monosocium L-glutamate, more commonly known as MSG. MSG can affect people in diverse ways so it's a good idea to experiment and see if MSG does affect your body when consumed. Preservative 621 is found in soups, flavoured noodles, sauces, cheese to enhance flavour. So next time you reach for the 2-minute noodle packet, take notice of how you feel after consumption as MSG may be causing headaches, chest tightness or nausea.
Preservative 102 The last additive on our list is Preservative 102 or Tartrazine. Wonder how lollies, cereals and cakes all look so delectable? Tartrazine's job is to alter the colour of foods to increase consumer appeal, but the harmful effects certainly outway the bright colours. Swelling, asthma, as well as food intolerances could all stem from Preservative 102. It is also thought to be a neurotoxin which negatively affects the body's nervous system, causing numbness and limited mobility.
Why we don't use preservatives Nourish'd is a preservative free meal delivery services committed to no bullshit ingredients in our meals. We keep our food natural, tasty and real for YOU! The bottom line is we want our customers to know what they're eating, which means no numbers and no complicated words included in the ingredients list.
How can you take steps towards a preservative free life?
First things first, start keeping an eye out for packaging. If you see any numbers, unpronounceable words or ingredients you don't recognise then ditch it. There are many preservative free alternatives for your best-loved foods. Follow us on Instagram for food comparisons and the latest preservative info!
Keep educating yourself on a diverse range of additives to understand the research behind a preservative free ethos. Follow preservative free businesses on social media or download our fave app Chemical Maze for a full updated list of preservatives and additives. We're also committed to no added sugar for all our meals, another ingredient added to many processed foods. Trust us - once you know what harm preservatives could do to your body, you will want to decrease or eliminate them from your diet.
Try a preservative free meal delivery service, like Nourish'd, to make the transition easy. We thrive on creating preservative free, healthy meals every week so you can always be stocked up if you run out of dinner ideas. See our delicious menu for what's on offer this week!
More Resources
https://www.foodstandards.gov.au/consumer/additives/additiveoverview/Documents/Food%20additives%20-%20alphabetical%20May%202019.pdf
http://www.ijsrp.org/research-paper-0415/ijsrp-p4014.pdf
https://www.nytimes.com/2018/12/28/well/eat/food-additives-banned-europe-united-states.html
https://foodadditives.net/preservatives/sodium-metabisulfite/
https://www.health.harvard.edu/blog/common-food-additives-and-chemicals-harmful-to-children-201807241432
https://www.healthline.com/nutrition/are-nitrates-and-nitrites-harmful#where-nitrates-and-nitrites-are-found
https://www.verywellhealth.com/tartrazine-free-diet-83227
https://www.healthline.com/nutrition/msg-good-or-bad#fact-vs-fiction
https://nudenutritionrd.com/additives-and-preservatives/