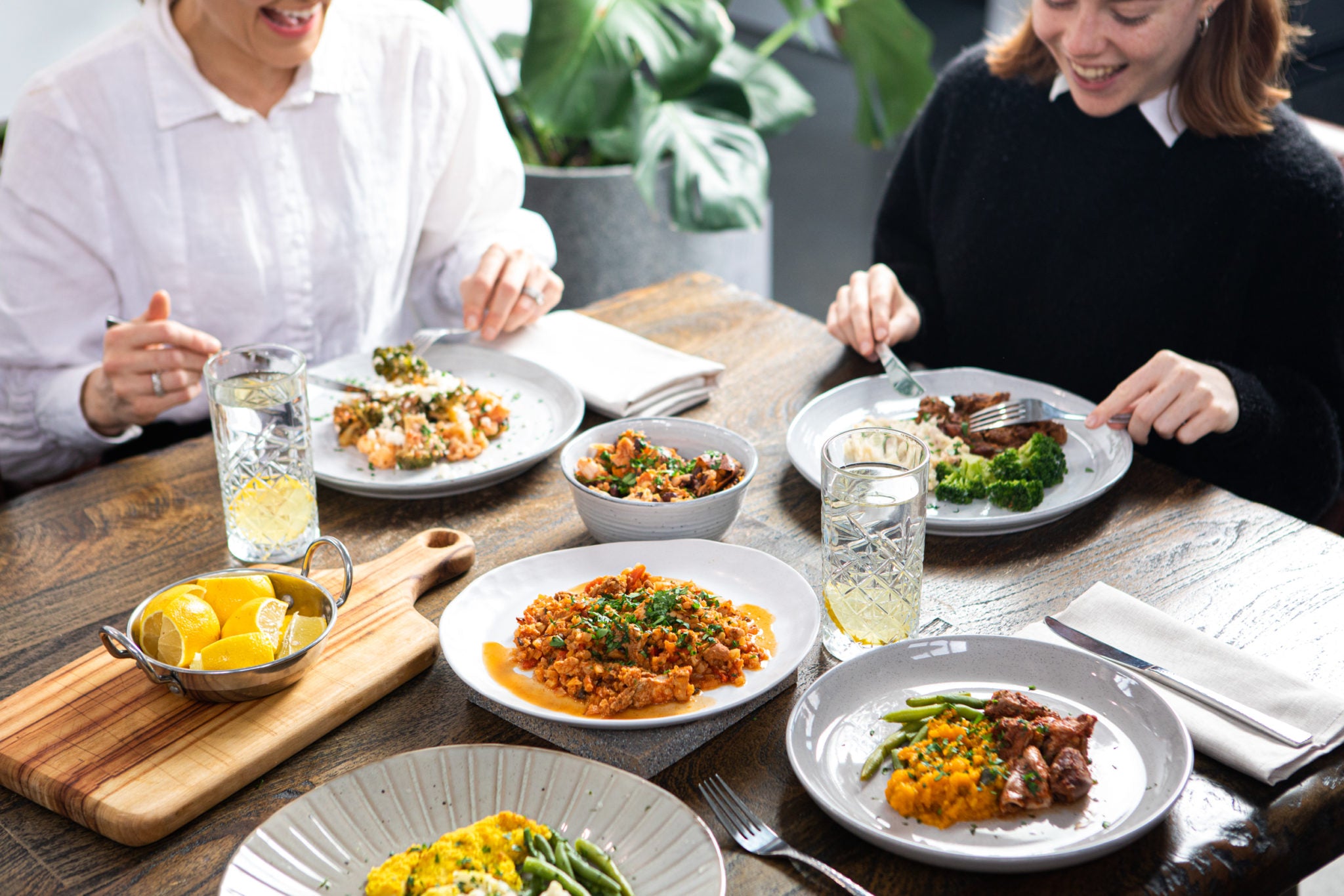 Why We're Renaming Our Meal Sizes
If you've been a part of our Nourish'd community for a while you know that our meal sizes have always been Standard, Large and Athlete. In 2014 when our co-founders Abbey and Dave began Caveman Kitchen (that would ultimately become Nourish'd) these size names worked. They were aligned with the paleo, crossfit community which at the time was a large market for Caveman Kitchen.
Since then, many things have changed. We rebranded in 2018 to create Nourish'd - a healthy meal delivery company that values quality ready made meals without the BS (bad stuff). This new brand was created to serve the wider Australian population including NDIS participants and Home Care customers. We have delivered over 890,000 meals to the east and south of Australia since inception - this means that we receive lots of feedback! Therefore, to better align with customer needs we have renamed our meal sizes Regular, Large and Extra Large.
Curious about which one you should pick. Let's break it down:
Regular: Ranges between 330 to 420 calories and are well suited to females with a limited to medium level of physical activity each week.
Large: The large meals are between 475 and 600 calories. This meal size is recommended for men with a limited to medium level of physical activity each week and for women that take part in high levels of physical activity.
Extra-Large: Extra-large is for those who take part in high levels of physical activity and training. They could also suit as a meal to share for couples or parent and baby. This meal size is 620 to 780 calories.
All meals are available in these sizes. Each week you can choose one size for all the meals or mix and match sizes to suit your needs. These changes will be rolled out in the coming weeks so please call us on
07 3051 0430
or email
info@nourishd.com.au
if you have any questions. Need to place your order?
Click here
to view this week's menu and head to checkout before Thursday 5pm.