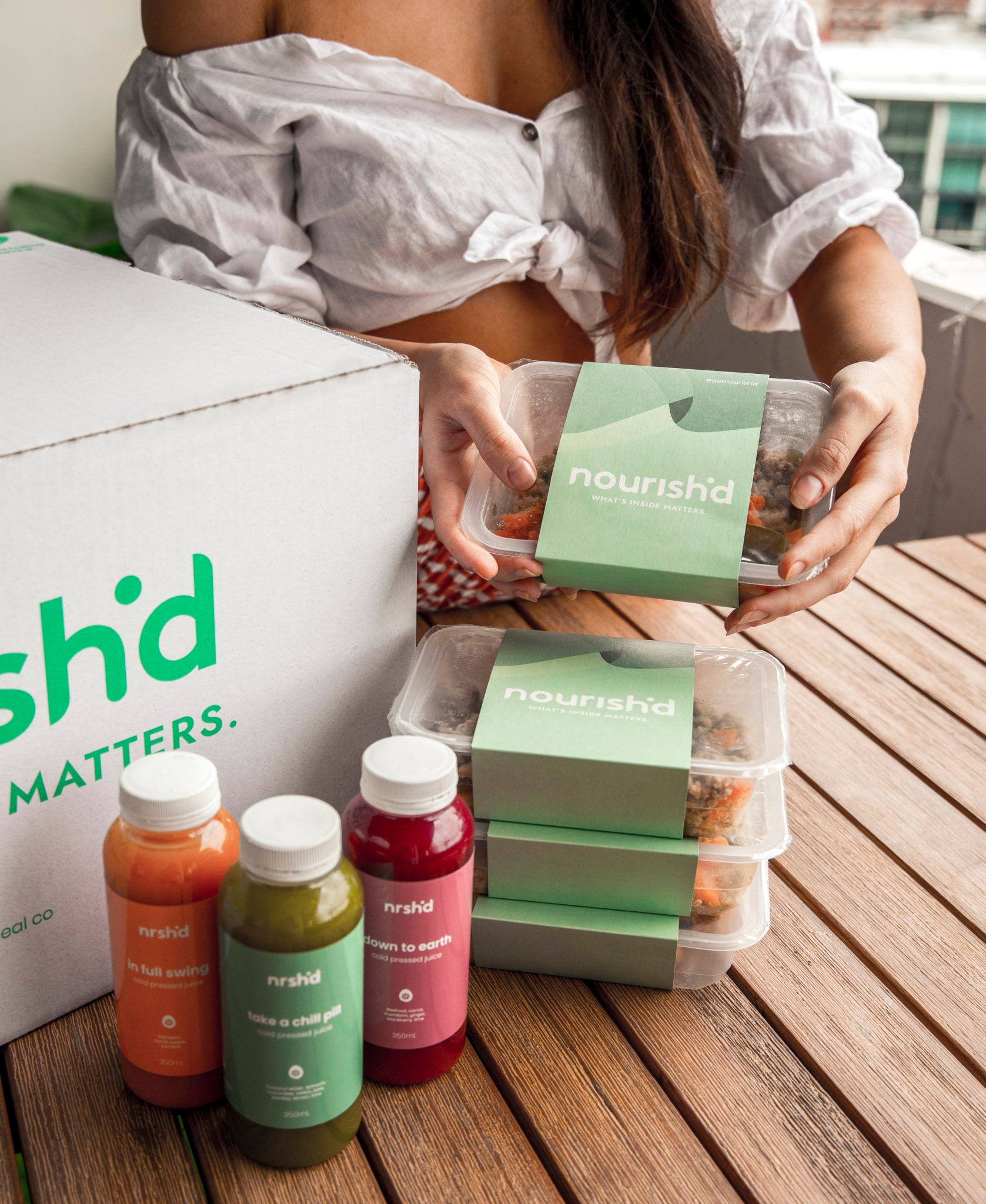 Top 3 Anti-Inflammatory Foods for Winter
The best of the best anti-inflammatory foods
As we come into the cooler months, our bodies need an extra dose of love and care so that we don't fall sick. Enter the top anti-inflammatory foods for Winter 2021. We've written a whole article on how to stay healthy during this time HERE.
We're here to talk about anti-inflammatory foods to help our immune system out on the front lines and prevent inflammation caused by infection, injury, bacteria, or virus. *insert sweating emoji* Some of the most powerful anti-inflammatory foods include ingredients that we use in our Nourish'd meals such as turmeric, ginger, and garlic.
Turmeric
Turmeric - that spice that stains everything yellow - is not only vibrant and flavourful, but also one of the most powerful anti-inflammatory foods you can eat. You would know it as the main spice in curry but it lends warmth and depth to almost any recipe. It's been used as a medicinal spice or herb for thousands of years to treat a variety of ailments such as colds and flus, arthritis, heartburn and indigestion, musculoskeletal problems, symptoms of IBS (irritable bowel syndrome), and even Alzheimers. There's no question as to why it is often called a superfood, but to reap the full rewards, you should use it in conjunction with black pepper - this will activate the anti-inflammatory properties and assist with absorption into your body.
Ginger
We know ginger as a root that adds a fresh zest or spice and can be used in many different recipes from sweet to savoury. It is one of the best natural treatments for headaches, digestive issues, nausea, flus, and infections. Ginger is often used to aid nausea during pregnancy, post-surgery, and during chemotherapy. It's also shockingly effective to reduce muscle soreness, menstrual pain, blood pressure, cholesterol levels, and inflammation related to osteo-arthritis. It can be as easy as grating some ginger into a cup of hot water or tea, or you can add it to a stir fry for a wonderful kick of flavour and freshness like our Korean Sesame Chicken. You could even bake it into a deliciously wintery gingerbread loaf. Balance, right?
Garlic
Our third favourite anti-inflammatory hero is garlic. We LOVE garlic, and you will see it in almost all of our meals. There are few better smells than that of sautéing garlic, mmm… But it's not just the smell or the taste that we love - garlic is arguably the alpha of anti-inflammatory foods, and it has been proven to not only aid but also prevent a plethora of conditions including the flu, hypertension (high blood pressure), arthritis, atherosclerosis (blockage and hardening of the arteries), alcohol-induced liver injury, and more. It's even used to prevent many kinds of cancer and also as an antibiotic to combat infections. Basically, garlic is a super hero - it will save your life AND take you out for the best meal you've ever had. Did we mention we love garlic?
Check our immune-boosting meals for this week, head to our menu
here!
For More Information
https://www.medicalnewstoday.com/articles/265853#benefits
https://www.healthline.com/nutrition/11-proven-benefits-of-ginger#8.-Ginger-may-lower-cholesterol-levels
https://www.webmd.com/vitamins/ai/ingredientmono-662/turmeric
https://www.healthline.com/nutrition/top-10-evidence-based-health-benefits-of-turmeric#section1
https://arthritis-research.biomedcentral.com/articles/10.1186/ar2819
https://www.healthline.com/health/osteoarthritis/turmeric-and-anti-inflammatory-herbs#garlic