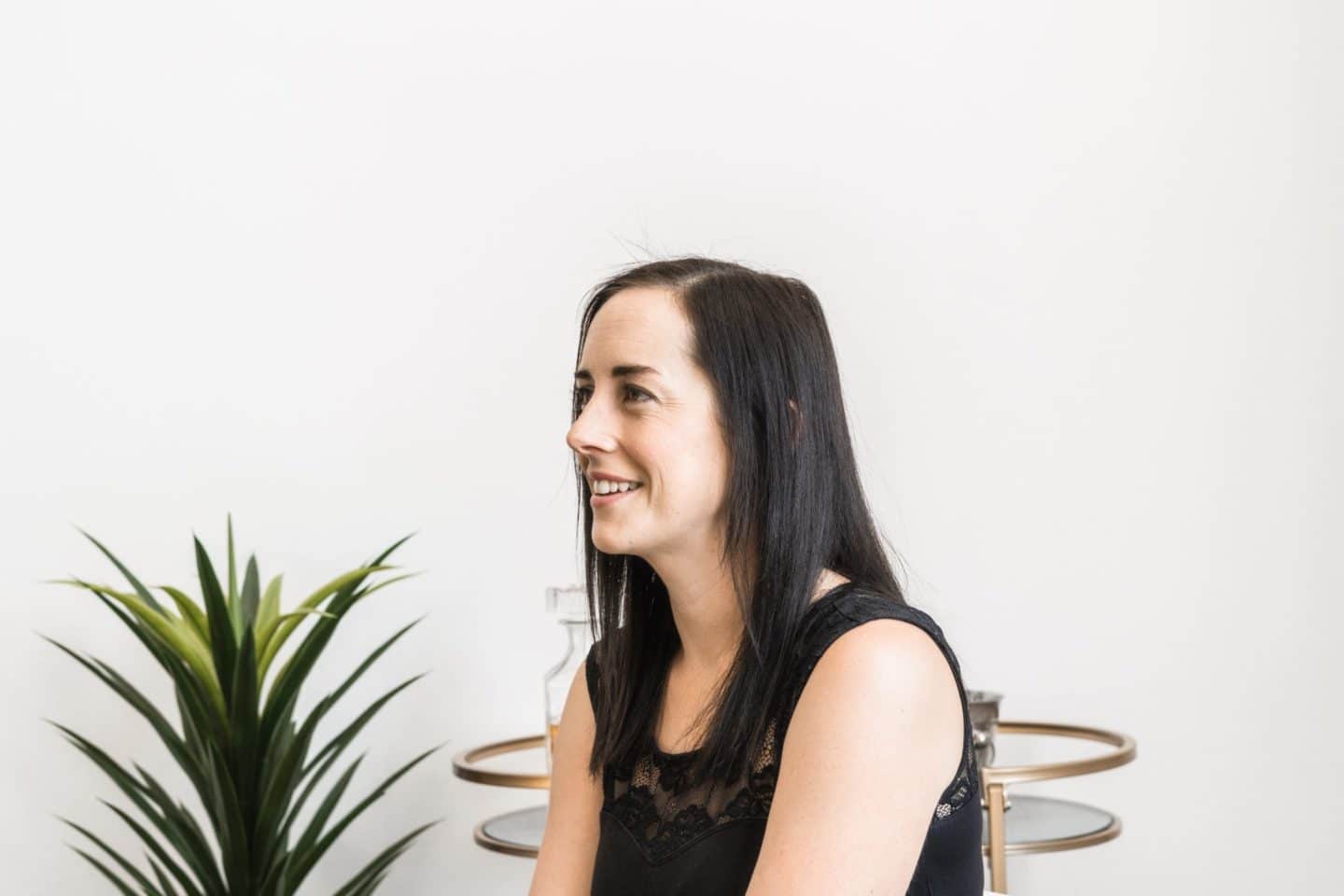 Meet The Team - Co-Founder, Abbey Cameron
Pinning this fast talking, faster walking, CEO, Wife and Mum of two down for an interview was a mission - but well worth the effort to extract some straight shooting pearlers about why she does what she does. So let's jump in!
1. Your background is in Tourism and Entertainment Marketing...Nourish'd does not seem like an obvious career segue...
Ha! It's so funny because in theory it doesn't - but when you think about the first 8 years of working for big companies as an education in everything I didn't want, it was the perfect prelude to launching Nourish'd (or Caveman Kitchen as it was known then). When we went looking for a healthy meal delivery service and found a bunch of companies out there purporting to be healthy, but actually just straight lying about it in their marketing, we were worked up enough to throw caution to the wind and create a product we really believed in - No Bullshit. Just real food, made into delicious & convenient meals. What it's become - in terms of building an amazing team & culture, having a vision and mission that mean we directly impact and change lives, and living every day in greatness - I couldn't have done that without first learning everything I didn't want for my life working in corporate.
2. Why a health food product then, and not something else?
To succeed in business I truly believe you have to find the intersection between doing what you love (for me, creating beautiful and sustainable business that has positive impact on humans) and fundamentally believing in what you create (in this case, real health and time for Australians). Finding a healthy way of eating literally changed my life, so I truly believe that it can change others. It sounds so dramatic, but when you think about the fact that your muscles and your cells and your entire body are continually regenerated and built from what you consume, of course proper nutrition has to be a priority. What we want to do with Nourish'd is make that proper nutrition easily accessible and convenient, and at the same time provide a joyous experience for our Tribe.
3. You have a 1 year old, 2 year old, husband, business, and presumably some sort of social life - how do you manage the work/life balance?
I used to stress about this a lot, until I was taught to think about it with a different perspective - I don't have work & home - I just have life. And how I choose to jumble that all together changes from week to week, depending on what needs more attention at any given time. It gives me permission to think or talk about business stuff at 8pm at night, but also to go read a book in the park at 2pm on a Tuesday afternoon. One weeks my kids are sick, I spend more time with them; on weeks the business is a bit needy, more attention goes there. And that's ok.
4. Favourite Nourish'd Meal?
Chicken & Mushroom Risotto. Or Garden Alfredo. Or Sticky Ribs....I mean shoot, it's like being asked to choose between your children! They're all so good!
5. Number One Nourish'd Cheat Meal Hack?
Anything can be made into Cheese Fries. Like, anything. The best though, is the Chipotle Shredded Beef. I cook up a load of home made chips in my air fryer with extra virgin olive oil and sea salt, load them with a mixed together Chipotle Shredded Beef, spoon on great clumps of refried beans and top with mozzarella. Bake super hot in a pre-heated oven and BOOM - the greatest loaded fries you ever did eat. With sour cream of course!