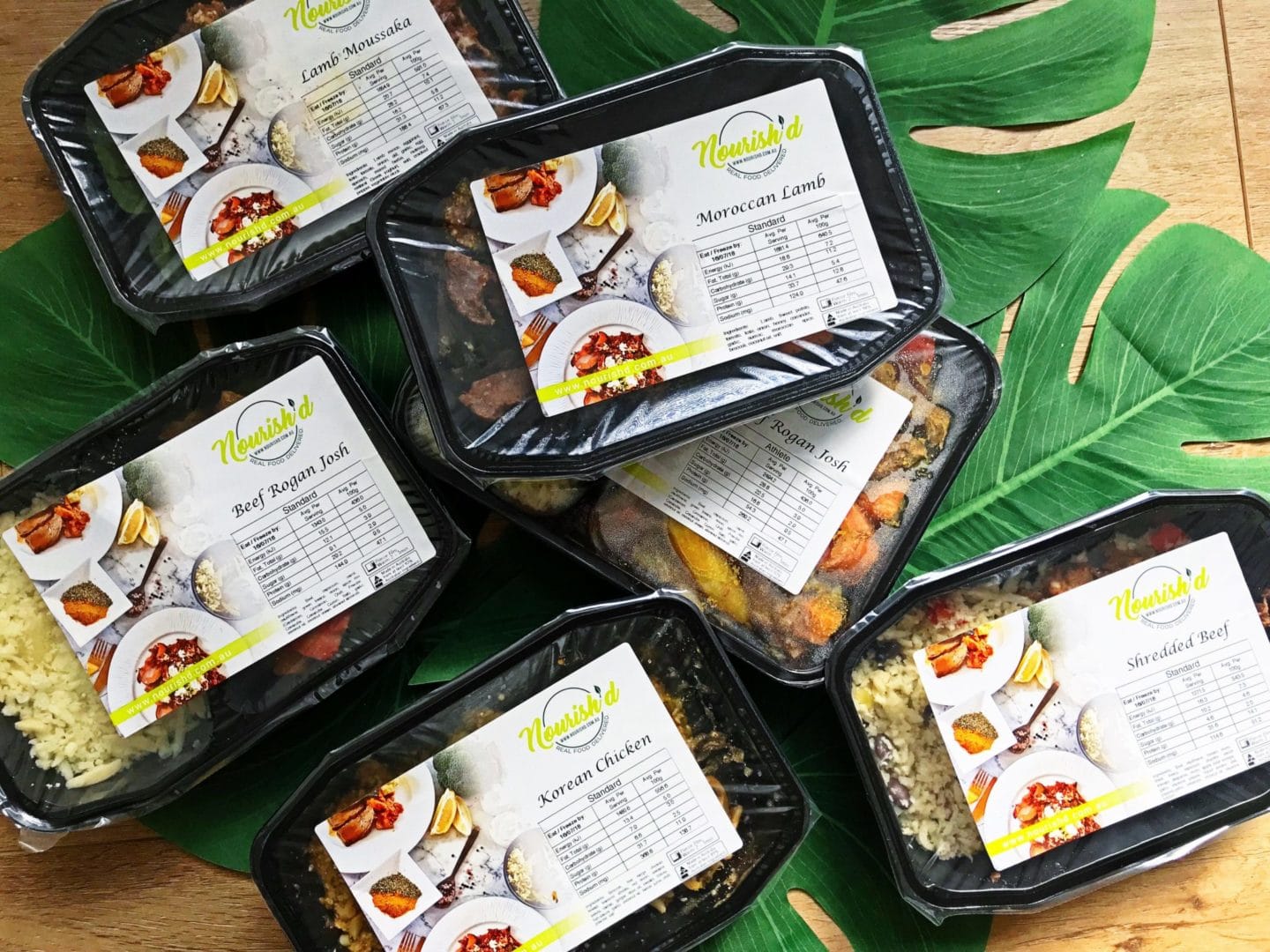 Let's talk about the 'F' word...
This particular 'F' word gets thrown around these days a lot ... FRESH.

Lots of meal delivery companies deliver 'fresh' meals but just how fresh are they?

Sure they might not be frozen, BUT did you know they are often filled with preservatives and salt? If you want to eat fresh, make sure its actually good for you. So let's talk about, our fresh.
Nourish'd Co Founder, Abbey Cameron says 'There's something that just didn't feel great about re-heating your dinner from frozen every night - with the awesome technology we have available to us today, how nice would it be to plate up a fresh meal that was prepped for us. It just didn't make sense to stick with the old school frozen method'.
So fresh was the way forward. And our Nourish'd family love it!
'Great food, first thing I noticed was the freshness of the meal and the taste was as good', Daniel after his first Nourish'd home meal delivery order.
Depending on the process to freeze a pre prepared meal, studies have shown there can be a decrease to the nutrient value of the meal. And the vegetable content can often be quite soggy when it comes to the reheat process.
We pride ourselves on that fresh touch of crunch to veg in our meals. Just like you had made it yourself and plated up straight away!
And unlike some others who shall not be named, we absolutely do not add fillers or preservatives to our meals. What we want for you is to have clean and healthy, nourishing food.

Recently, we saw a 'pre - prepared' so called 'healthy meal' that was fresh, on the shelf at the shop. It had words like 'Clean' and 'Chicken and Broccoli' plastered on the front. Sounds healthy right?
But when after reading the back, there were 6 preservatives listed, 6 thickeners, not to mention flavour enhancers, brown sugar and a lot of salt. How is that clean? It is not.
So if you are ever confused, just know that when reading a label of a 'fresh' meal, if there are any weird E numbers, thickeners or 'regulators' it generally means preservatives are included.
At Nourish'd we will not ever use those unnecessary ingredients. That would be like swearing really... We will only use one 'F' word FRESH and we stick to it.