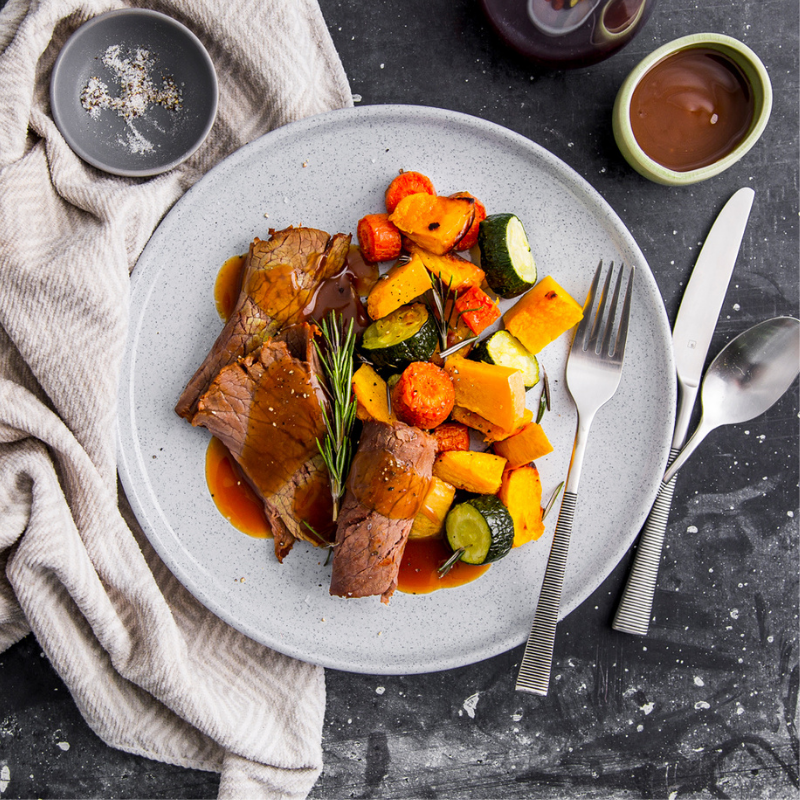 Home Care & Meal Delivery
THE NUTS AND BOLTS The world of Home Care Packages is tough to navigate at the best of times, and meal prep and delivery in particular can be a little tricky. So here's a quick & handy little guide on how to get you Nourish'd with your plan.
HOW DO I KNOW IF I AM ELIGIBLE FOR HEALTHY MEAL DELIVERY ON MY PLAN? Simply, If you have a Level 1-4 Home care package you are eligible to have fresh meals delivered to your door, from a registered provider. Your home care provider (i.e. the company that organises all of your supports) should have agreements in place with companies that can provide this service for you. You can contact the Nourish'd Home Care Specialist Team to find out if we are registered with your home care provider - and please don't worry if we're not, we'll get right on to them to make it happen for you.
HOW DOES PAYMENT WORK? Your Home Care Package covers the cost of preparation, packaging, and delivery of your meals. You are then responsible for the cost of ingredients - this works out to be 20% of the total cost of the package* (or, approximately $2.30 per meal). You make your payment of 20% directly to the meal provider via credit card or direct debit, and they then bill your homecare provider for the remaining amount. *Note: Some home care providers require the customer to pay 30% of the total package price, but you will be informed every step of the way.
CAN I JUST TRY IT FOR A WEEK? You sure can! That's the beauty of our plans, you can try a One Off pack and if you love it (which we know you will!), you can set up your recurring delivery.
CAN I CHOOSE MY OWN MEALS? We only want you eating what you love, so each week you can login online and choose your own meals from our delicious menu OR our team can reach out to take your meal selections over the phone or email.
We know this can be overwhelming, so please reach out to ask us any questions. Our dedicated home care team are always here to help, and we LOVE meeting new people.
To book a call with our Home Care Specialists to discuss your options click HERE, email us on info@nourishd.com.au or give us a call on 07 3051 0430. To learn more about the benefits of meal delivery, read our recent article here on the benefits of healthy meal delivery for our NDIS participant.